A great variety of products are made from the succulent, aromatic meat of Ibérico hams, shoulders, and a range of cured charcuterie products, using recipes that are often hundreds of years old.

ICP features leading edge facilities in Mercazaragoza, comprising processing-freezing plants and a cold store with a capacity of 7000 tons. All of these were designed to strictly abide by product ow, required at all times under current hygiene-sanitary legislation.

ICP (International Casing Products S.L.U.), considered one of the most dynamic companies in the 'Vall Companys Group', was founded in 2012 to pursue the skinning, processing and selection of o al and natural casing for sausages production.

The word dehesa is used to describe the sparsely wooded pasturelands of holm and cork oaks that survive over large areas of central and south-west Spain , in the provinces of Salamanca (Castile-León), Cáceres and Badajoz (Extremadura), Huelva and Córdoba (Andalusia).

Pork have always enjoyed pride of place in Spanish gastronomy. There is evidence of the presence of pigs on the Iberian Peninsula in pre-Roman times, as in the Celtiberian sculptures known as verracos (wild boars), to be found in several provinces in inland Spain. But it was during the Roman domination that pig breeding was widely adopted in the territory then known as Iberia.

Cholesterol bene ts • Lower risk of developing cardiovascular diseases • Optimal source of antioxidants • Big protein and minerals intakes / Source of potasium • Vitamins B6, B12... / Iron, Zinc, Phosphorus, Magnesium • Elemental Product from Mediterranean Diet
ICP (International Casing Products S.L.U.)
IBERIAN PORK, GASTRONOMIC HERITAGE
ICP (International Casing Products S.L.U.), considered one of the most dynamic companies in the 'Vall Companys Group', was founded in 2012 to pursue the skinning, processing and selection of offal and natural casing for sausages production. The company has its own facilities within each group slaughterhouse (Patel, Frivall, Cinco Villas) and some externals.
A flexible, dynamic company comprising a young team ready to seek out new needs in an ever more demanding market. In continuous pursuit of creativity and innovation, we offer our clients the possibility of being by their side in the development of new products. This is why we have recently created the Premium Section, which offers a new range of Iberian Pork products for potential new markets, in addition to the development of customised products and packaging (Tailor-Made).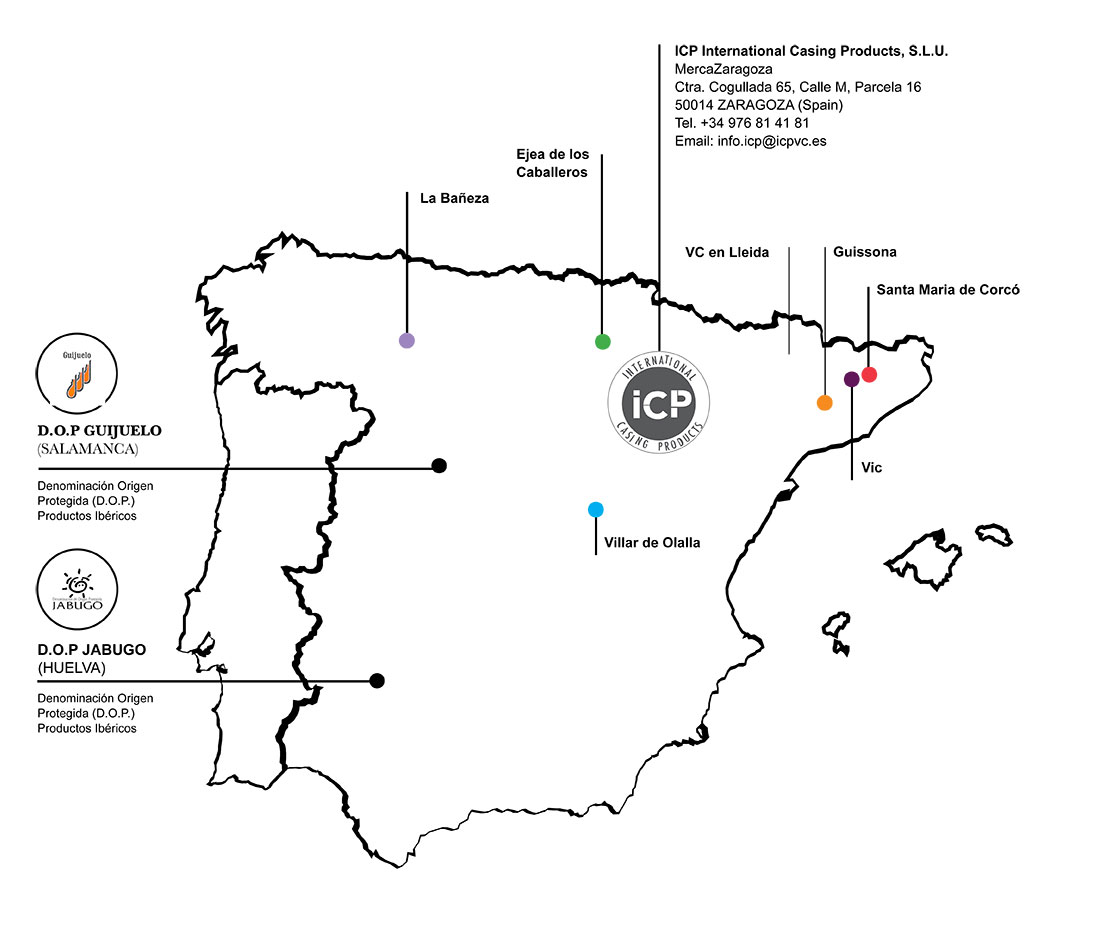 MAXIMUM QUALITY FROM THE SOURCE
VALL COMPANYS GROUP
Vall Companys is a leading Spanish family-owned agri-food group founded in 1956. The Vall Companys Group operational model is based on the integration of all stages of the production process, and the work of dedicated professionals who are highly trained in their respective fields.
The verticalization of 'Vall Companys Group', European leader in livestock production, ensures a unique raw material as a result of comprehensive process control, from the production of feed for consumption within their cattle farms through to the sale of fresh meat and the production of sausage and cured products. Belonging to a group which is a pioneer in Food Safety, ICP has all the tools to ensure complete traceability. As a result of the effort to guarantee a top quality product, the ICP team (Production, Area and Quality Managers), under the aegis of their shared ethical code, have continuously implemented different control points across the various production stages.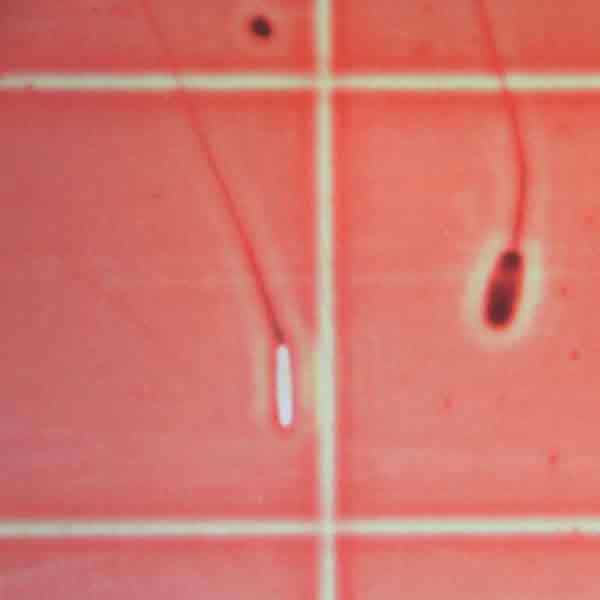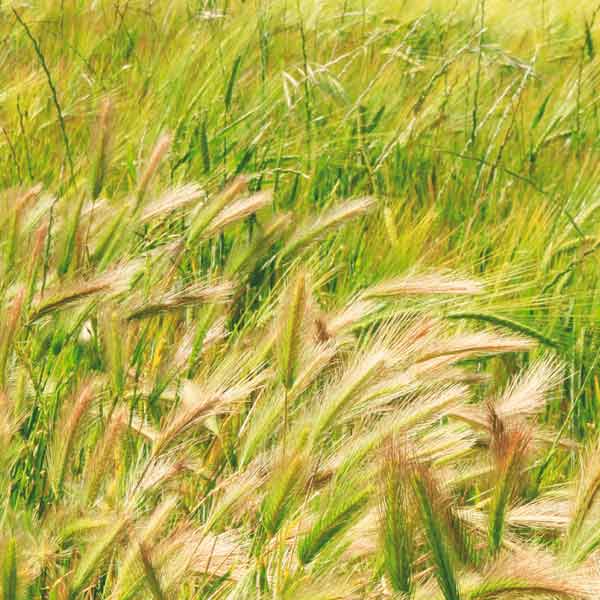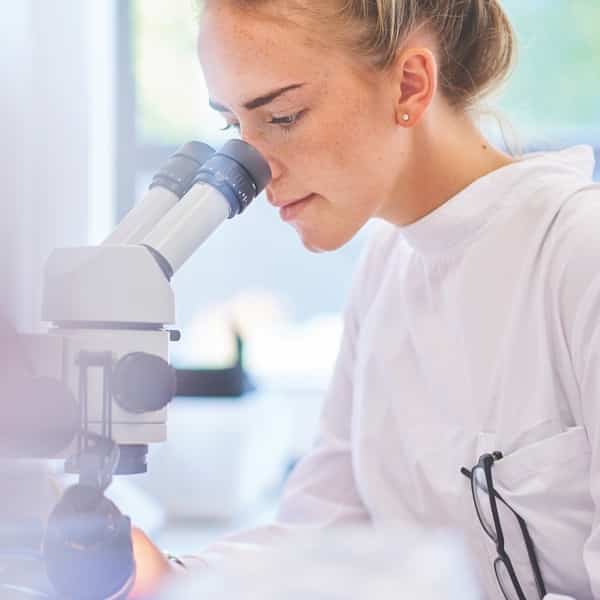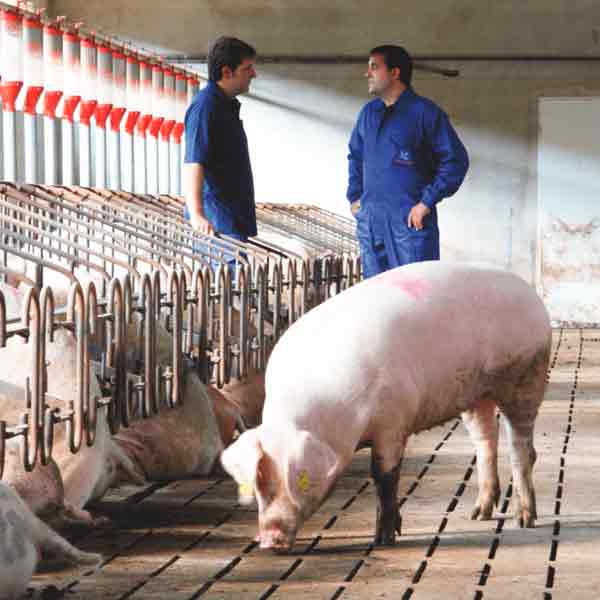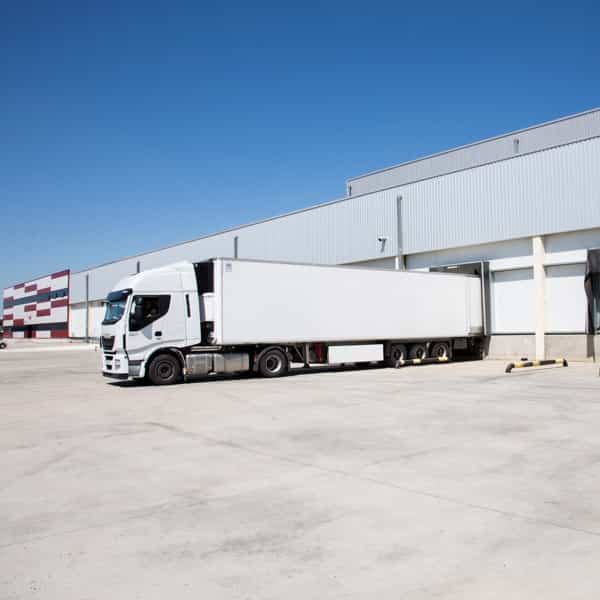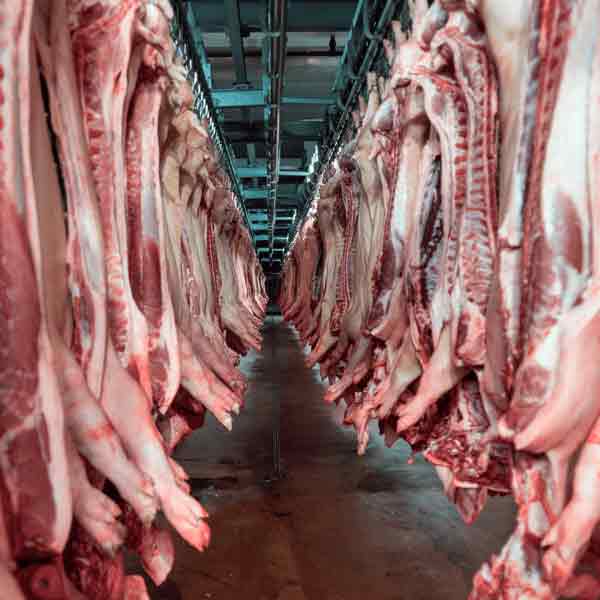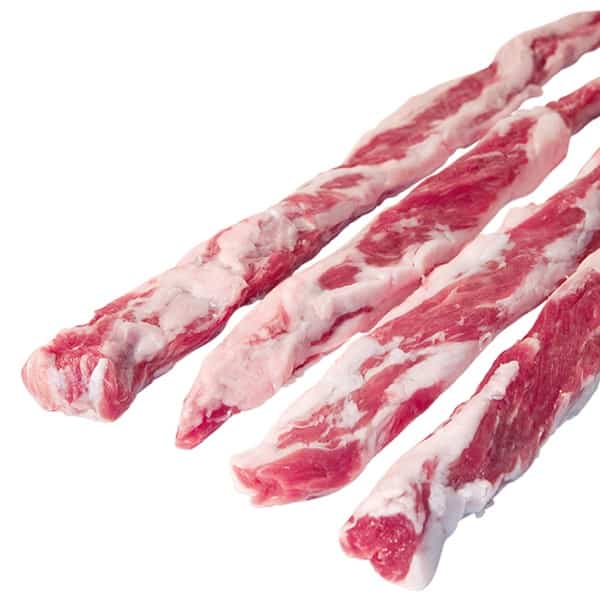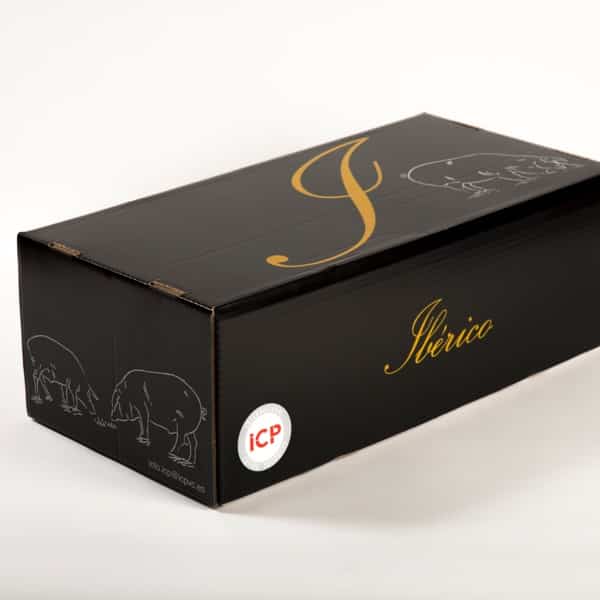 Download the product catalogs here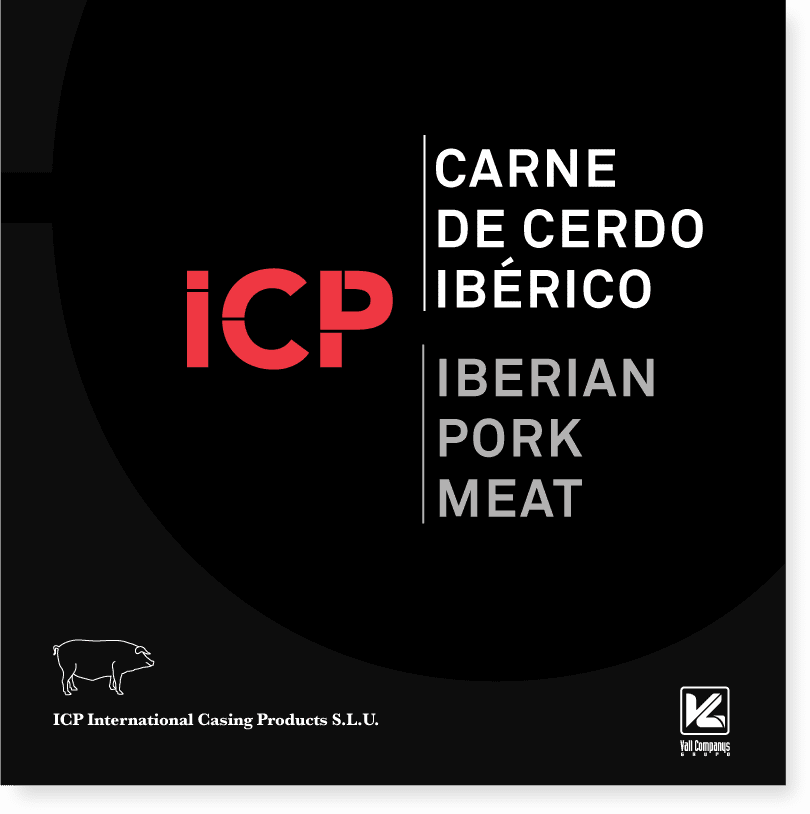 Iberian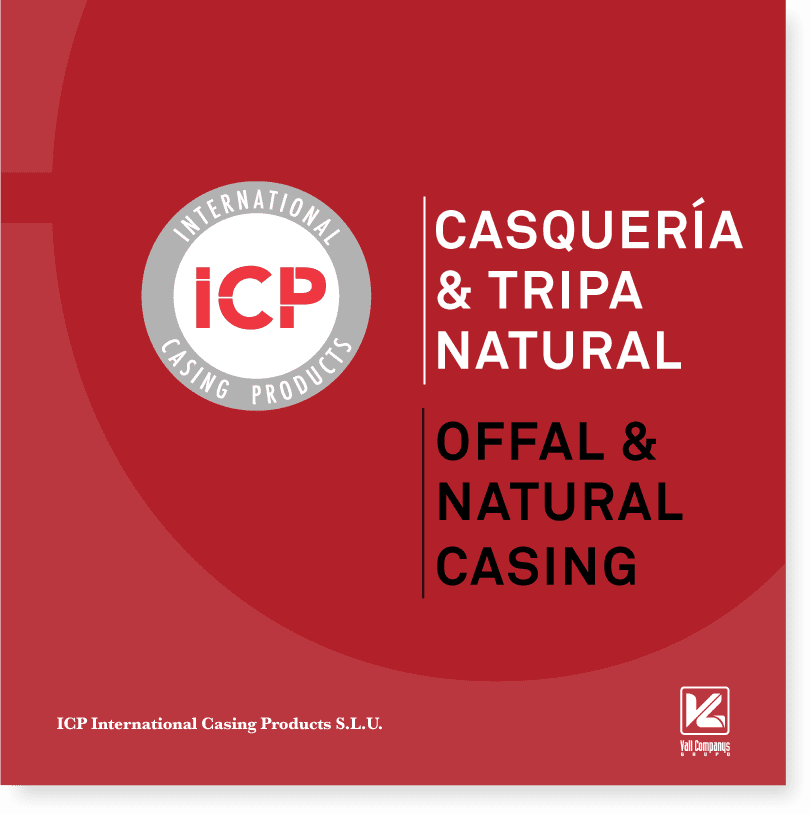 Offal and Casing